Image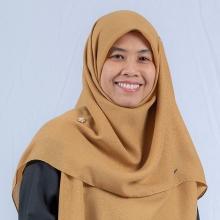 Rasmimi Ramli
Job Title
Technical Advisory for Nor Yati Ahmad
Rasmimi Ramli is the technical advisor for the Malaysian IPSASB member, Mrs. Nor Yati Ahmad. She was nominated by the Malaysian Institute of Accountants (MIA).
Rasmimi Ramli is Executive Director of Sustainability, Digital Economy and Reporting Division of MIA. She leads the sustainability, digital economy and reporting initiatives in the Institute. She is also responsible for risk management and customised learning functions in MIA. She is a member of the Government Accounting Standards Advisory Committee, a committee that develops the Malaysian Public Sector Accounting Standards (MPSAS) and a member of the Federal Statutory Bodies MPSAS Application Committee. She is also a member of the MFRS Application and Implementation Committee (MAIC) and she sits in various working groups and task forces of the Malaysian Accounting Standards Board (MASB). She was a technical advisor of the IPSASB from 2013 to 2015 and she provided technical assistance to the World Bank Group on IFRS transition projects. Prior to joining MIA, she spent 9 years in audit with major firms in the UK and Malaysia and was an internal auditor with Maxis Berhad.
Rasmimi Ramli is a member of MIA and a fellow member of ACCA. She graduated from University of Wales, Cardiff, UK.