Image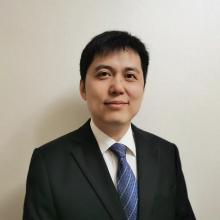 Jie Zhao
Job Title
Technical Advisor for Liang Yang
Mr. Jie Zhao became the technical advisor for Liang Yang on January 2022.
He is currently serving as the deputy director of Accounting System DivisionⅠ, Accounting Regulatory Department, the Ministry of Finance,  China, responsible for the standard-setting process of multiple accounting principles for public sectors and non-profit organizations.
Mr. Zhao started his career in the Ministry of Finance in 2009, and has rich experience in the international convergence of Chinese GAAP, professionals development and standard-setting reform on accounting principles for public sectors.
He used to work at Analysis and Valuation Department of the World Bank from 2013 to 2014.
Mr. Zhao graduated from Nanjing University with a master's degree in accounting.