Image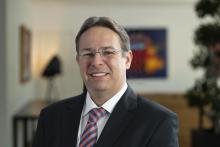 Ayres Moura
Job Title
Technical Advisor for Patricia Siqueira Varela
Ayres Moura became a Technical Advisor for the IPSASB in June 2016.
Mr. Moura is a Partner at EY Brazil within the Financial Accounting Advisory Services (FAAS) practice, which specializes in accounting consultancy services for public and private entities. He is also in charge of public sector accounting issues within EY Brazil.
Mr. Moura has more than 27 years of audit and accounting experience, including six years working as an auditor for EY UK. Mr. Moura has degrees in accounting and business administration, and has an MBA in business management.