Sustaining the Momentum
IPSASB 2015-2016 Biennial Review
IPSASB
Apr 24, 2017 | Strategy & Work Plan
978-1-60815-333-6
English
The 2015-2016 Biennial Review summarizes the International Public Sector Accounting Standards Board's achievements, challenges, and key developments in 2015 and 2016. This period also included substantial progress on the IPSASB's work plan, including completion of eight new or replacement IPSAS and a number of limited scope projects. Key continuing projects on which substantial progress was made include:
Social benefits;
Revenue and Non-Exchange Expenses;
Heritage;
Financial Instruments (both core standards and public sector specific); and
Leases.
The Biennial Review provides detail on completed and ongoing projects.
Image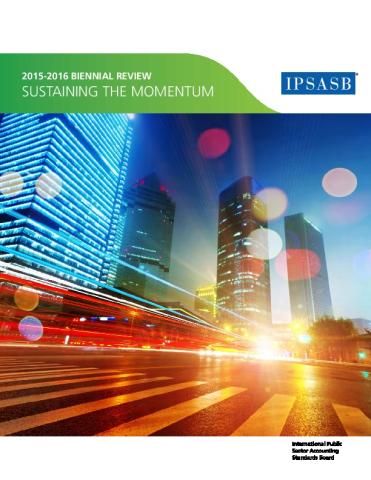 IPSASB 2015-2016 Biennial Report
Copyright © 2023 The International Federation of Accountants (IFAC). All rights reserved.