Recommended Practice Guideline 1
Reporting on the Long-Term Sustainability of an Entity's Finances
IPSASB
Jul 24, 2013 | Support for Standards & Pronouncements
978-1-60815-158-5
English
RPG 1 provides guidance on reporting on the long-term sustainability of a public sector entity's finances ("reporting long-term fiscal sustainability information"). It also provides information on the impact of current policies and decisions made at the reporting date on future inflows and outflows and supplements information in the general purpose financial statements ("financial statements").
Image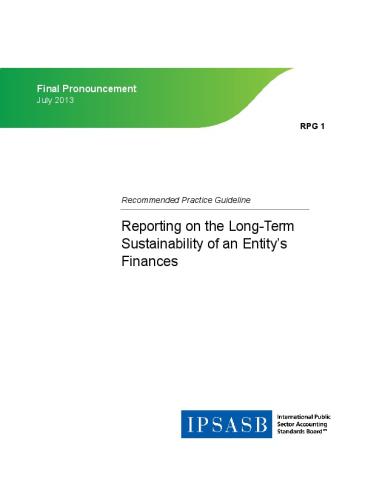 Reporting on the Long-Term Sustainability of an Entity's Finances
Copyright © 2023 The International Federation of Accountants (IFAC). All rights reserved.